Online Blogging System Project - Download Project Source Code and Database
Subscribe our YouTube channel for latest project videos and tutorials Click Here

Latest Online Blogging System Project Source Code and Database
All Online Blogging System Project Topics Project Source Code Download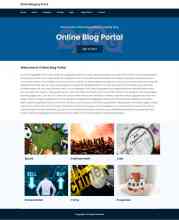 Posted By freeproject on Wednesday, October 27, 2021 - 12:33
Java Spring Boot Angular and MySQL Project on Online Blogging Portal Technology Used in the project Online Blogging Portal We have developed this project using the below technology HTML : Page layout has been designed in HTML CSS : CSS has been used for all the desigining part JavaScript : All the validation task and animations has been developed by JavaScript Java Spring Boot...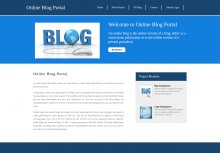 Posted By freeproject on Friday, October 11, 2019 - 16:15
Python, Django and MySQL Project on Online Blog Portal Static Pages and other sections : These static pages will be available in project Online Blog Portal Home Page with good UI Home Page will contain an animated slider for images banner About us page will be available which will describe about the project Contact us page will be available in the project Technology Used in...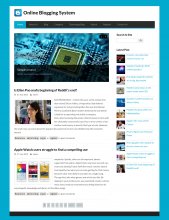 Posted By freeproject on Tuesday, July 28, 2015 - 14:55
PHP & MySQL Project on Online Blogging System This project Online Blogging System has been developed on PHP and MySQL. Our website Freeprojectz.com provides many types of php online projects to be developed as the final year college project for students. The main objective for developing this Online Blogging System project in Php is to managing users only where people can share their ideas...